BIOGRAPHY:
Name: Rajendran Mani
Nickname: Indian Super Hulk
Born: Chennai, Tamil Nadu, India
Height: 5"8 (172 cm)
Weight: Contest: 242 lb (110 kg)
Date of birth: May 25, 1975 (age 43)
Best win: 2013 Mr. World 1st, 2013 Mr. World 2nd,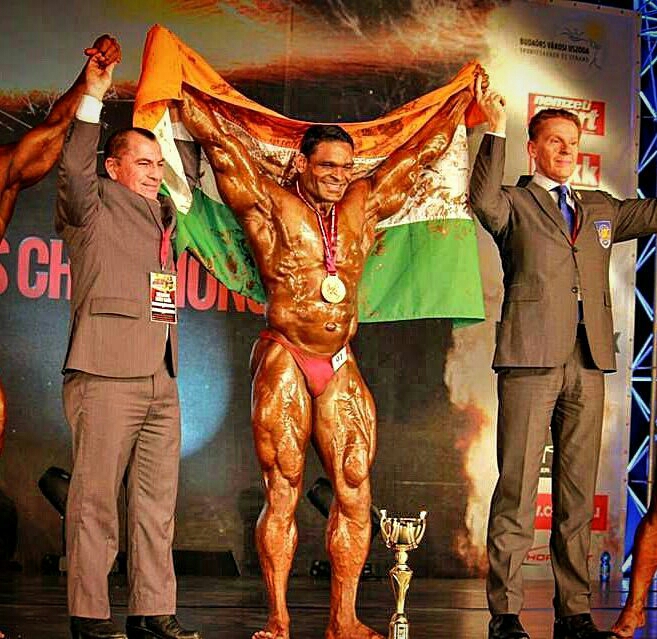 Competitions:
2009 Mr. Asia 1st,
2013 Mr. Asia 2nd,
2016 Mr. Asia 2nd,
12 Times Mr. India,
12 Times Indian Services Champion,
15 Times Mr. Air Force,
Rajendran Mani is an Indian bodybuilder and former Indian Air Force soldier from Tamil Nadu, Chennai.
Early life
Mani Began Practicing Bodybuilding as a teenager.
Career
He won his first championship in IAF in 2009. He repeated as champion from 2009 to 2012,2013,2016,2017. In 2009 Mani won his first national championship and was awarded the Mr. Asia 2009.
On November 17, 2013 he won the World Bodybuilding and Physique Sports Championship in Hungary in the men's 90 kg category. In 2016 and 2017, Mani won Mr. World and Mr Asia, as well as two national championships. He was awarded the title Mr India Champion of Champion repeatedly.