BIOGRAPHY: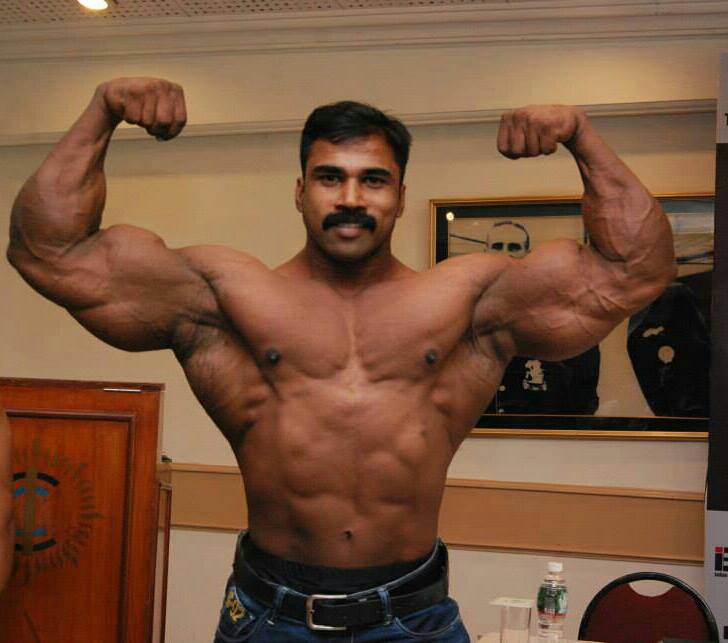 Name: Murali Kumar
Nickname: Unknown
Born: Kottayam, Kerala, India
Height: 5"9 (175 cm)
Weight: Contest: 225 lb (102 kg)
Date of birth: October 27, 1980 (age 38)
Best win: Mr. World Bronze Medal
Competitions:
Mr. Asia 2013,
Mr. India 2013 - Overall Champion,
Mr. India 2014 - Overall Champion,
Murali Kumar Diet Plan & Workout

Murali Kumar believes that diet is an very important part of bodybuilding. His diet includes at least 50 Egg whites and lots of green leafy vegetables. As per his diet plan, Murali takes a meal after every two and half hours. He also takes protein supplement shakes after his workout.